Drupal 8 is released and this is the best time to explore it. And for this, your first step is going to be the installation of Drupal 8. In this blog post, we will introduce you to step by step guide to basic Drupal 8 installation.
In order to install the Drupal 8 application, please follow the  step-by-step instructions below:
1. Download the installation file from Drupal.org by choosing the latest release of Drupal 8 and download the package.
2. Extract downloaded folder and rename it "Drupal 8" and then place it in the root directory of your server.
3. Navigate to the URL of your Drupal site and run the install.php file (for example localhost/drupal8/install.php). Select language for the Drupal application
Image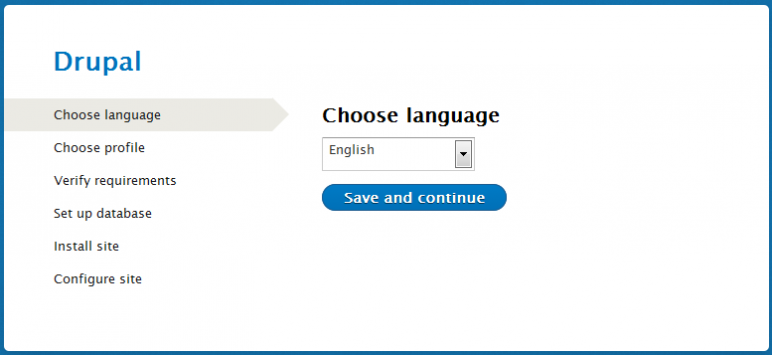 4. Select installation profile.
Image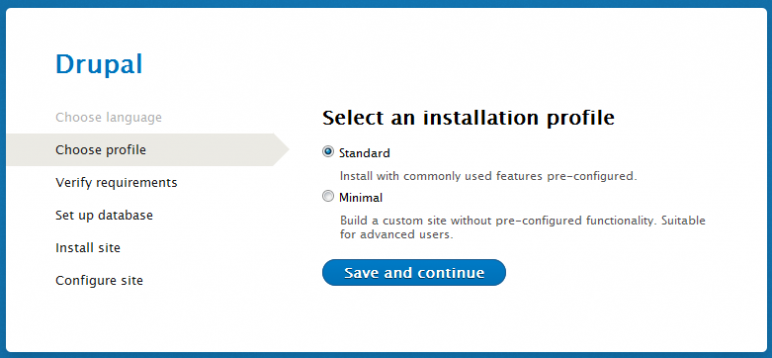 5. Next step is to verify requirements in which Drupal installation will automatically verify whether your system supports minimum requirements for Drupal 8 installation. It will include creating files folder inside sites/default folder and giving it 777 permission.
6. Now in database setup enter your database name and its username and password.
Image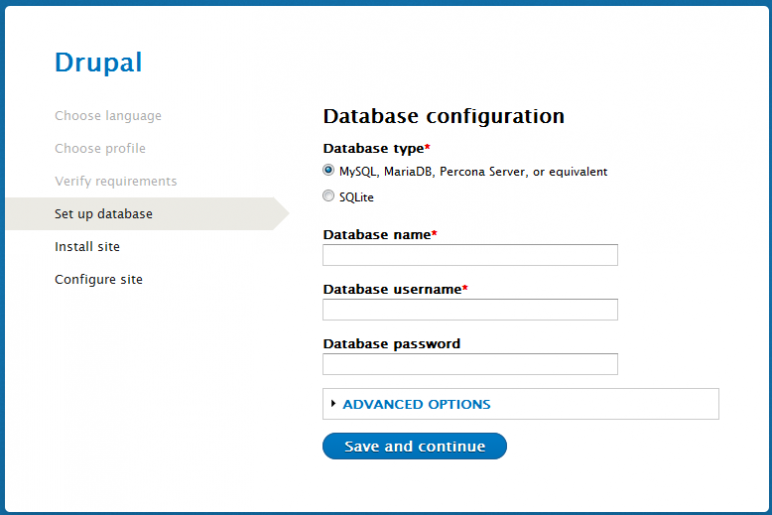 7. After configuring database if everything goes right Drupal 8 installation will start with installation of core modules.
Image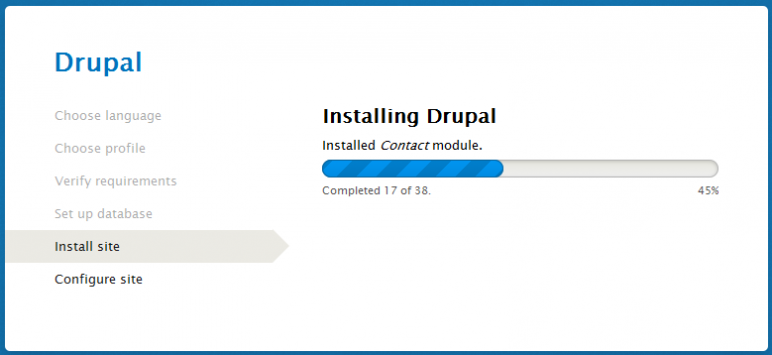 8. After Drupal 8 installation completes you will reach site configuration page where you need to enter your new Drupal 8 site information.
Image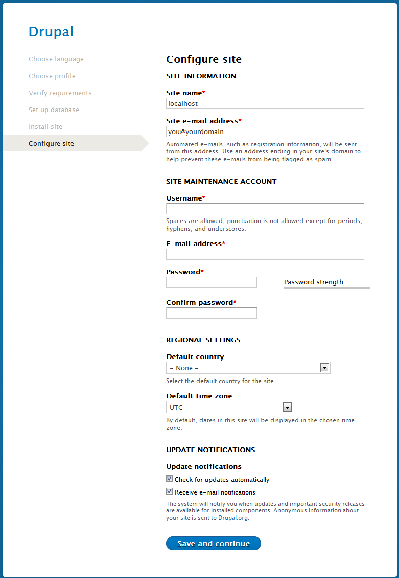 9. Finally, installation is finished and you have reached your fresh Drupal 8 site home page.
Image